Carol Guglielm - Board                                                 Chairperson

Joe Armento - Vice Chair

Diane Duffett - E-mail and                                            Membership

Bill Loppnow – Treasurer

Dennis Gralinski - Show Case

Colette Klarman

Leon Klarman

Ron Acevedo  

Kathy Brislenn 

Barb Resnick    

Gary Resnick  

Sue Allie 

Welcome to the Sunset Pointe

Photography Club

Join us at Lake Miona Recreation Center

The 1st , 3rd, & 5th Thursday's

9:30 to 11:50

Our Mission is to have fun learning to create better photographs.

How do we accomplish our mission?

By:

-

Welcoming any Villages resident who wants to improve their photography.
-

Tailoring our activities for the beginner to the intermediate photographer.
-

Learning from presentations given by members and outside speakers.
-

Presenting our photos in photo sharing sessions.
-

Participating in discussions during photo sharing on how the pictures were taken and could be enhanced.
-

Informal discussions and interaction with club members.
-

Participating in mentoring sessions and field trips.
-

Giving back to our community through donation to charities that help those in need. 
This page was last updated: March 1, 2018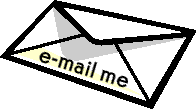 Our Club Email

spointe.photo@gmail.com

to send photos for the Sharing meetings

spointe.share@Gmail.com